Country, Year
GER 2022
Length
8 min (Festivalversion)
Language
bavarian english, original bavarian
Subtitles
English subtitles
Director/Production
Bernhard Braun

Camera
Matthias Wehinger, Carlos Ortola, Valentin Walter, Alex Meliss, Simon Fischer, Jannis Hoffmann
Cast
Bernhard Braun, David Werner, Joshua Braun
Locations
Kaunertal, AUT

A bavarian story of living in a camper van as a full-time skier.
Laughter is allowed! In "Sinner Fields", Bavarian skier Bernhard Braun not only demonstrates solid wheat beer skills, but also a down-to-earth knowledge of basic English and plenty of self-irony.
The fact that the lonely camping wolf in the Kaunertal also catches a few really fat powder days on the side (and crashes mightily, are you crazy!) rounds off the picture of an entertaining adventurer perfectly. And he says what we all think: "I like freeriding a lot".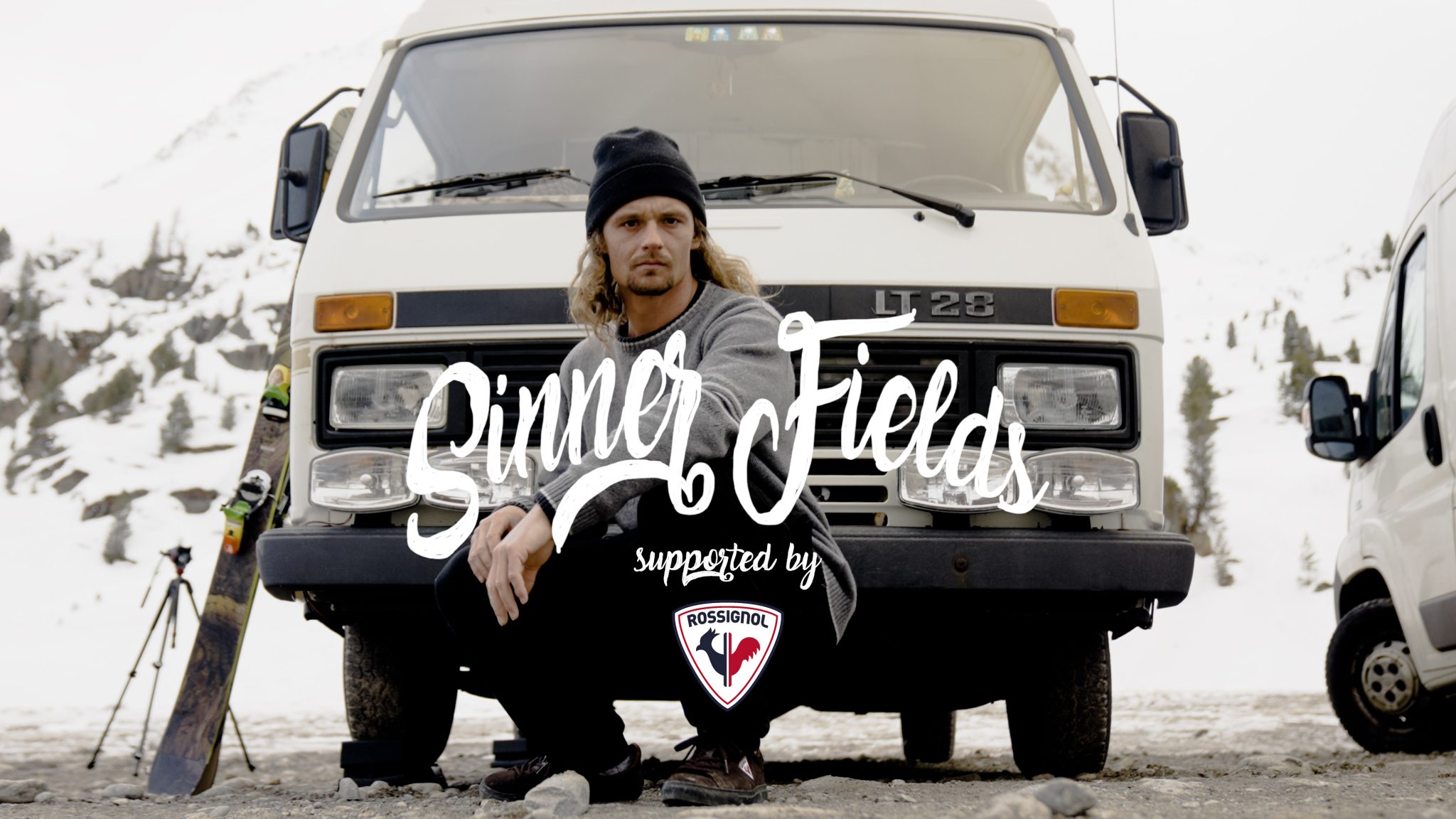 Cast
Bernhard Braun

David Werner

Joshua Braun
#offpistentour
Tourtermine 2021
Wasserburg am Inn / Cinema Edition

Memmingen / Cinema Edition

Germering / Cinema Edition

Berlin / Cinema Edition

20:00
Cineplex Berlin Titania

Landshut / Cinema Edition

Baden-Baden / Cinema Edition

20:00
Cineplex Baden-Baden

Königsbrunn / Cinema Edition

20:00
Cineplex Königsbrunn

Dresden / Cinema Edition

20:00
Cineplex Rundkino Dresden

Meitingen / Cinema Edition

Münster / Cinema Edition

20:00
Schlosstheater Münster

Neu-Ulm / Cinema Edition

19:30
Dietrich-Theater Neu-Ulm

Frankfurt/Main / Cinema Edition

20:45
Kino Harmonie Frankfurt

Hamburg / Cinema Edition

20:00
Zeise Kinos Hamburg