Filme 2020
DÔRWIEL NIA – TAKE YOUR TIME 
Country, Year
AUT 2020
Length
13 min
Language
English
Production
Thomas Stanglechner
Director
Thomas Stanglechner
Camera
Thomas Stanglechner
Cast
Daniel Vonach, Florian Dörler
Location
Vorarlberg, AUT
The film focuses on the aspect of "take your time" in contrast to our seemingly faster moving world where "better and faster" is increasingly valued.
That's why it's even more important to take time to connect with nature, to enjoy the outdoors to unwind, to live in the moment, and to create precious memories with friends and families that we can hold onto once we're caught up in our daily lives again.
All these aspects are represented by snowboarding powder in Vorarlberg's ski resorts, but also by splitboarding, overnight stays in the mountains and spectacular rides under a full moon.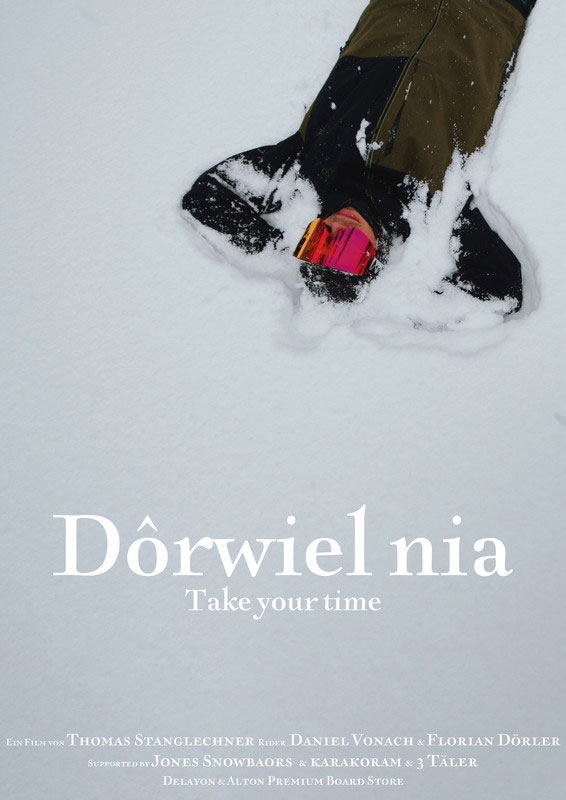 Cast
Daniel Vonach

Florian Dörler
#offpistentour
Tourtermine 2021