Length
15 min
Language
Tyrolean Dialekt, German subtitles
Production
TwinThing Film, FarFrom
Script
Victor Heim, Christoph und Philipp Kaar
Director / Camera / Cut
Christoph und Philipp Kaar
Cast
Victor Heim, Simon Partl, Tobias Wohlmannstetter, Norbert Heim
Sprecher: Martin Leutgeb
Camera
Christoph und Philipp Kaar
Location
Karwendel Mountains / Tyrol, Austria
Gerwentil is the historical name of the Karwendel Mountains. One of the few places where you can still experience real adventures. The story begins at Ahornboden, at the northern entrance to the Karwendel. There, centuries-old maple trees are just losing their autumn dress and preparing for the dark time of the year.
Three freeriders set off into the mountains, always in search of new terrain and greater challenges. What they don't know is: there is something out there watching all their moves and trying to understand the reason for these risky descents.
This film is a two-year passion project about the beauty of freeriding, but also looks at the subject from a self-questioning perspective. Because, is it morally acceptable to invade a world populated by rare animals and plants just because we love exploring so much?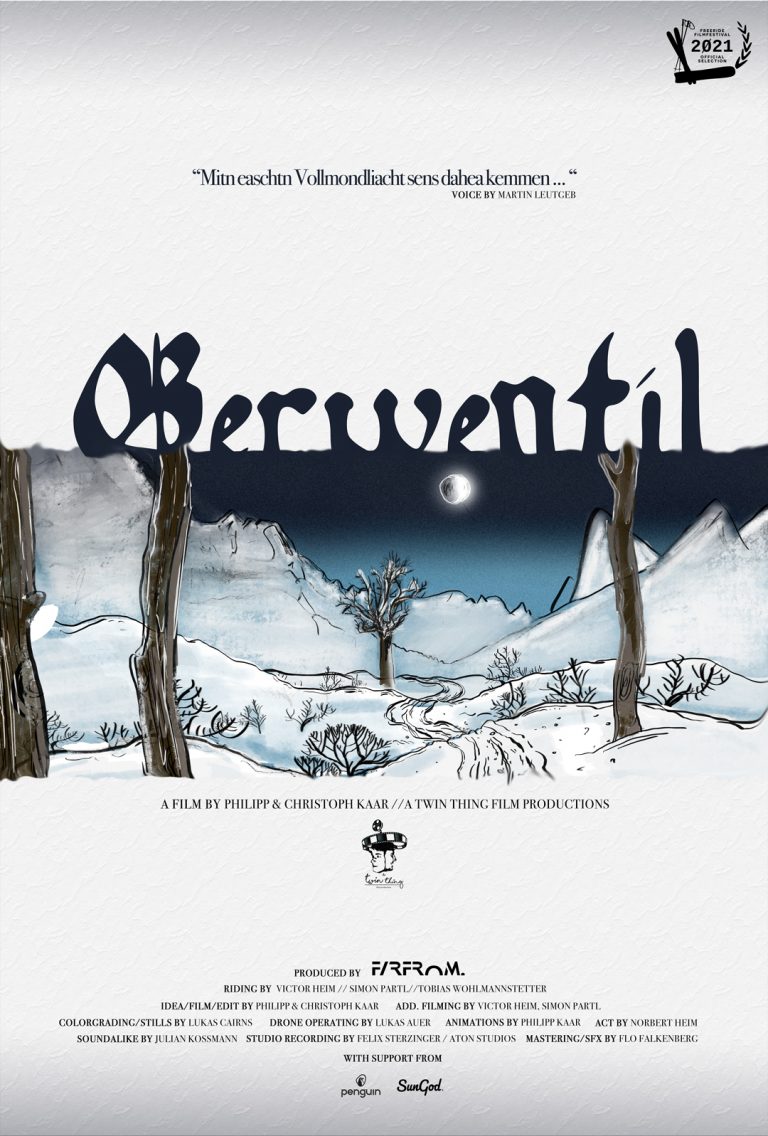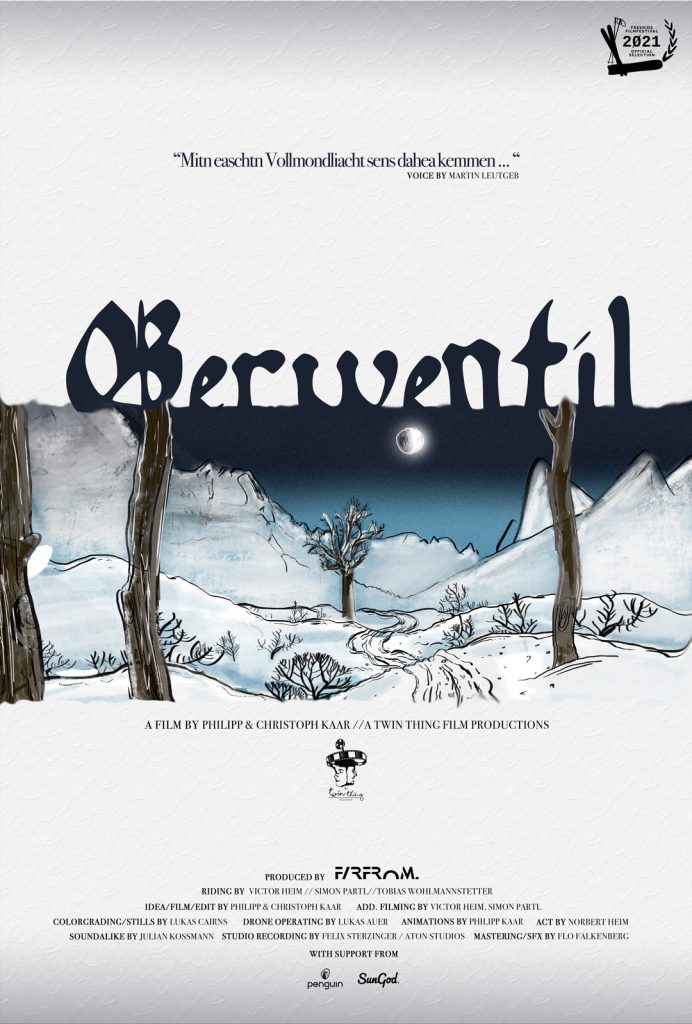 Cast
Simon Partl

Victor Heim

Tobias Wohlmannstetter

Norbert Heim
#offpistentour
Tourtermine 2021
München

19:00
Mathäser Filmpalast

Frankfurt / Main

20:45
Kino Harmonie Frankfurt

Jena

20:15
Kino im Schillerhof

Dresden

20:30
Zentralkino Dresden

Aschaffenburg

20:15
Casino Aschaffenburg