Filme 2021
Innsbruck. Powder. People.
Length
17 min
Language
English, German subtitles
Script / Directors
Neil Williman, Timm Schröder 
Production
Neil Williman, Timm Schröder, Sam Good 
Cast
Neil Williman, Manuela Mandl, Leo Rauch, Sam Good, Fabian Lentsch, Konsti Ottner, Christoph Schöfegger, Markus Ascher, Julian Zenzmaier, Timm Schröder 
Location
The mountains around Innsbruck / Tyrol, Austria
After many winter seasons and competitions at the highest level all over the world, a professional freeride skier from New Zealand named Neil Williman ends up in Innsbruck. There, he is warmly welcomed by talented locals. Together they discover the heavenly mountains of Tyrol during a global pandemic. Their mission: to find the most challenging faces using only public transport.
Even if the resorts are closed at the start of the winter, they find epic lines, which can even be accessed by walking out of Neil's front door. Touring along with local friends and "imported locals" like FWT Champion Manuela Mandl, Christoph Schöfegger, Leo Rauch and Sam Good one main challenge is: what possibilities open up once the crew has to stray from the 'normal' path?
Other welcoming local friends for Neil are the Snowmads crew, who are well known for travelling the world in their adventure campers. Spending a week with Fabian Lentsch, Markus Ascher, Konsti Ottner and Jules Zenzmaier in campers and huts in the valleys close to Innsbruck helped discover the real soul of the place.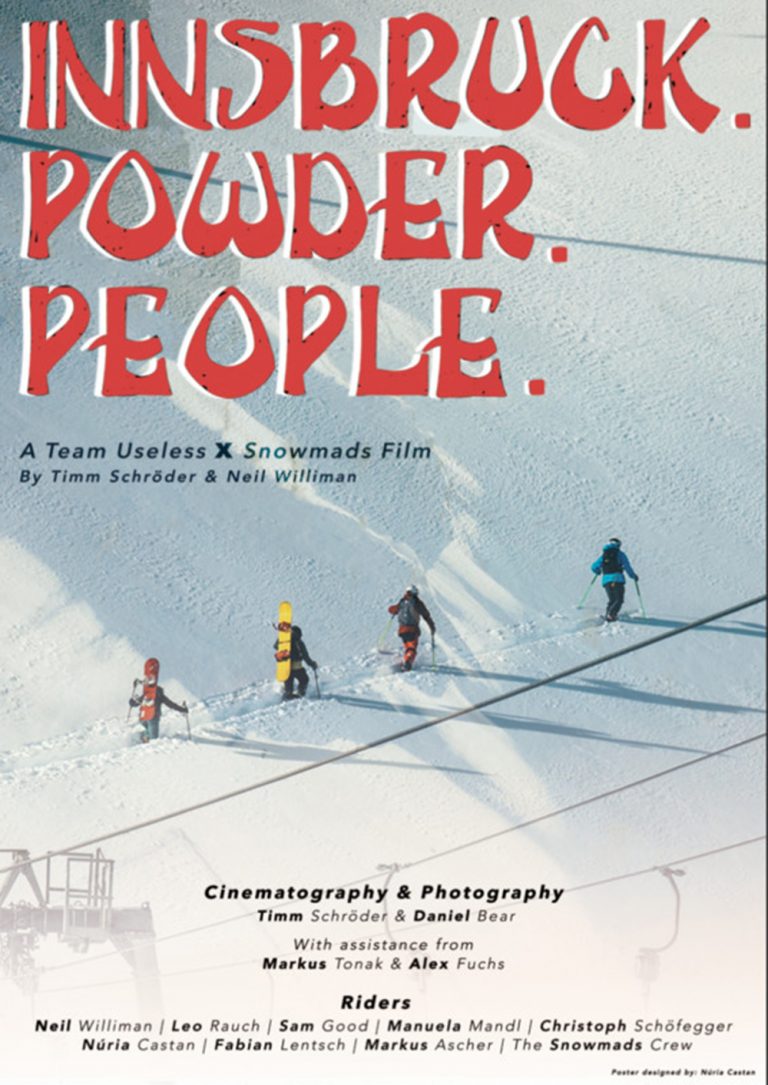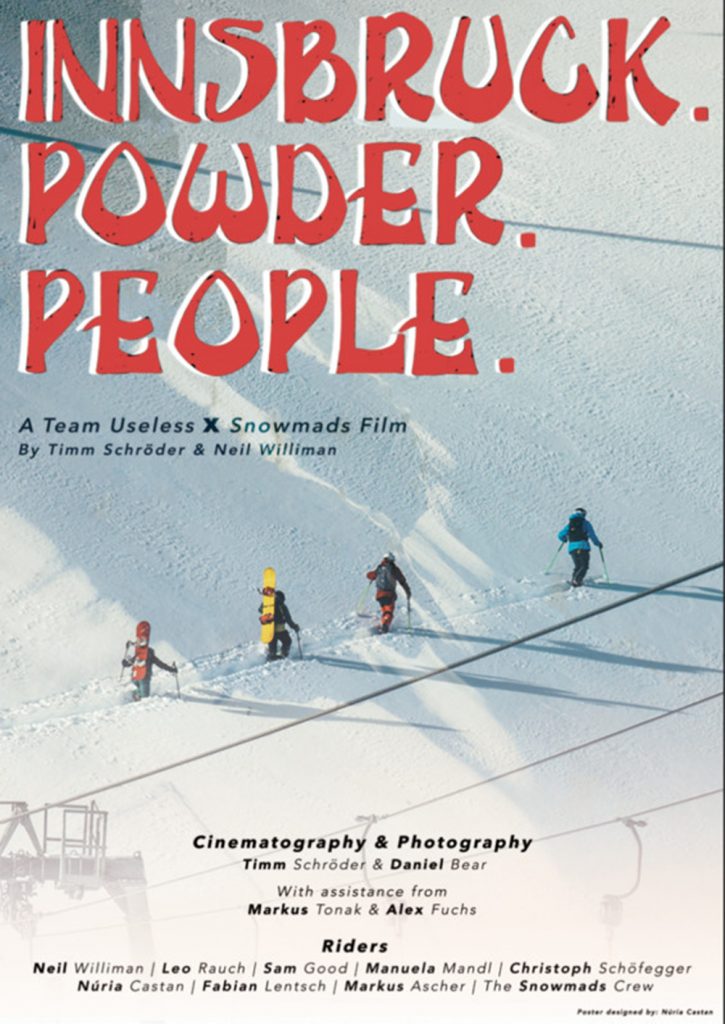 Cast
Victor Heim

Manuela Mandl

Nuria Castan Brion

Leo Rauch

Sam Good

Christoph Schöffegger

Timm Schröder

Fabian Lentsch

Konsti Ottner

Markus Ascher

Jules Zenzmaier
#offpistentour
Tourtermine 2021