Length
8 min
Production
5 elements production
Animations
Simon und Anthony Hallouin
Music
Guts
Cast
Olivier Drouillon, Nicolas Favresse, Simon Charrière und Bintxe, der Hund
Location
Switzerland
This film is an aesthetically uniquely prepared journey through the Swiss mountains. An illustrator dreams of taking his two friends to a magical place full of powder and cheese. As an additional companion they have Binxte, the dog, with them.
In this wonderful project, animations and real film footage are woven together to form a narrative. It seems as if the boundaries between fact and fiction are becoming blurred.
"Imagine" convinces with real freeride action as well as illustrative artistry. For the Freeride Filmfestival this film means not only a novel way of presenting, but also an absolute enrichment.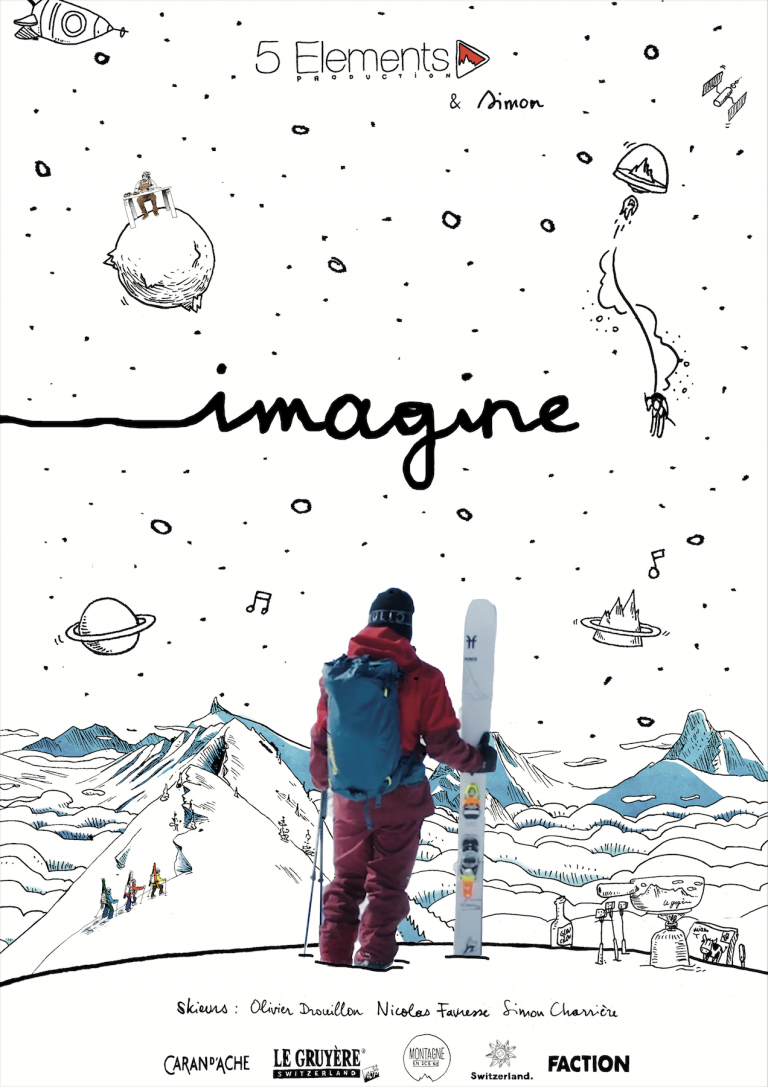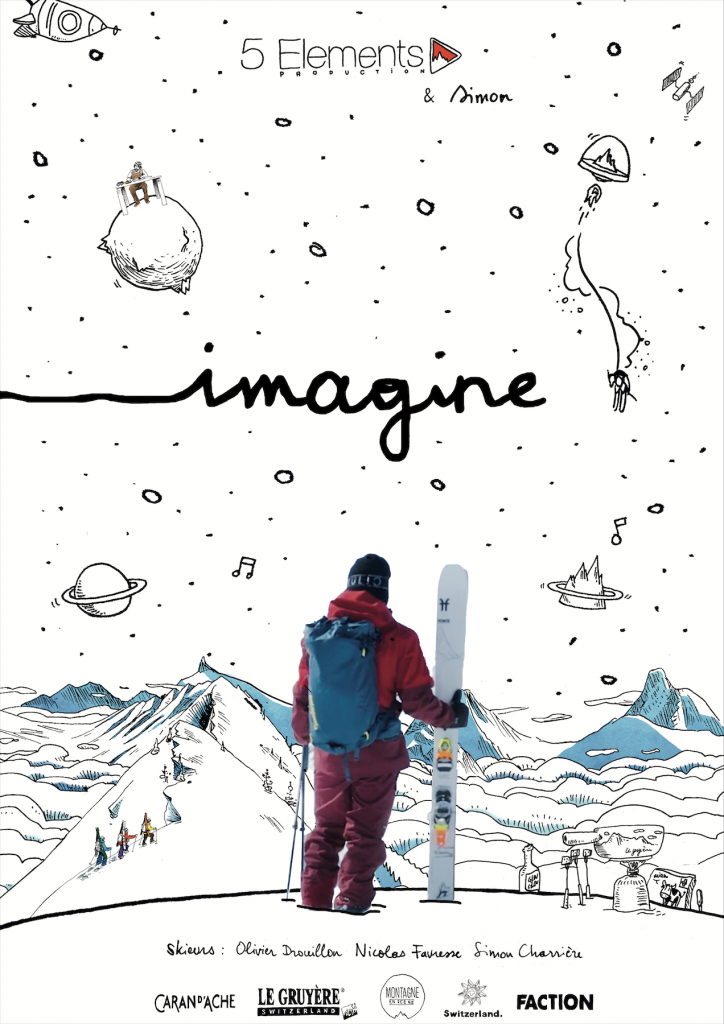 Cast
Olivier Drouillon

Nicolas Favresse

Simon Charriére

Bintxe
Imagine © Simon Charriere

Imagine © Simon Charriere

Imagine © Simon Charriere
#offpistentour
Tourtermine 2021