Länge
12 min
Sprache
Deutsch, Englisch, Französisch, deutsche Untertitel
Skript / Regie /  Schnitt
Ben Dietermann
Produktion
Ben Dietermann
Cast
Ben Dietermann, Noa Bury, Didier Balzaretti, Oliver Milon Faure, Scott McKay and many more
Location
Nördliche Alpen, Deutschland / Österreich / Schweiz
This film is an ode to all the pristine pleasures, endless possibilities, and precious moments powdersurfing can offer to everyone everywhere – regardless of age, gender, skill level and location. An encounter with the diverse charms of this bindingless snow surfing revelation.
The film was shot in the Alps, in terrain often overlooked and easily accessible to underline the local approach from a different perspective. From the mellow hills around home to special missions in alpine zones. Always according to the old, but still adequate slogans: "Surf is where you find it" or "You'll never know until you go".
Therefore, people were chosen for their original approach, their unique character and their straightforward enthusiasm towards this topic. Because fails, turnarounds and more not so glamorous moments are all part of the game. You might not know what you get for certain, but an exciting ride is guaranteed. Always.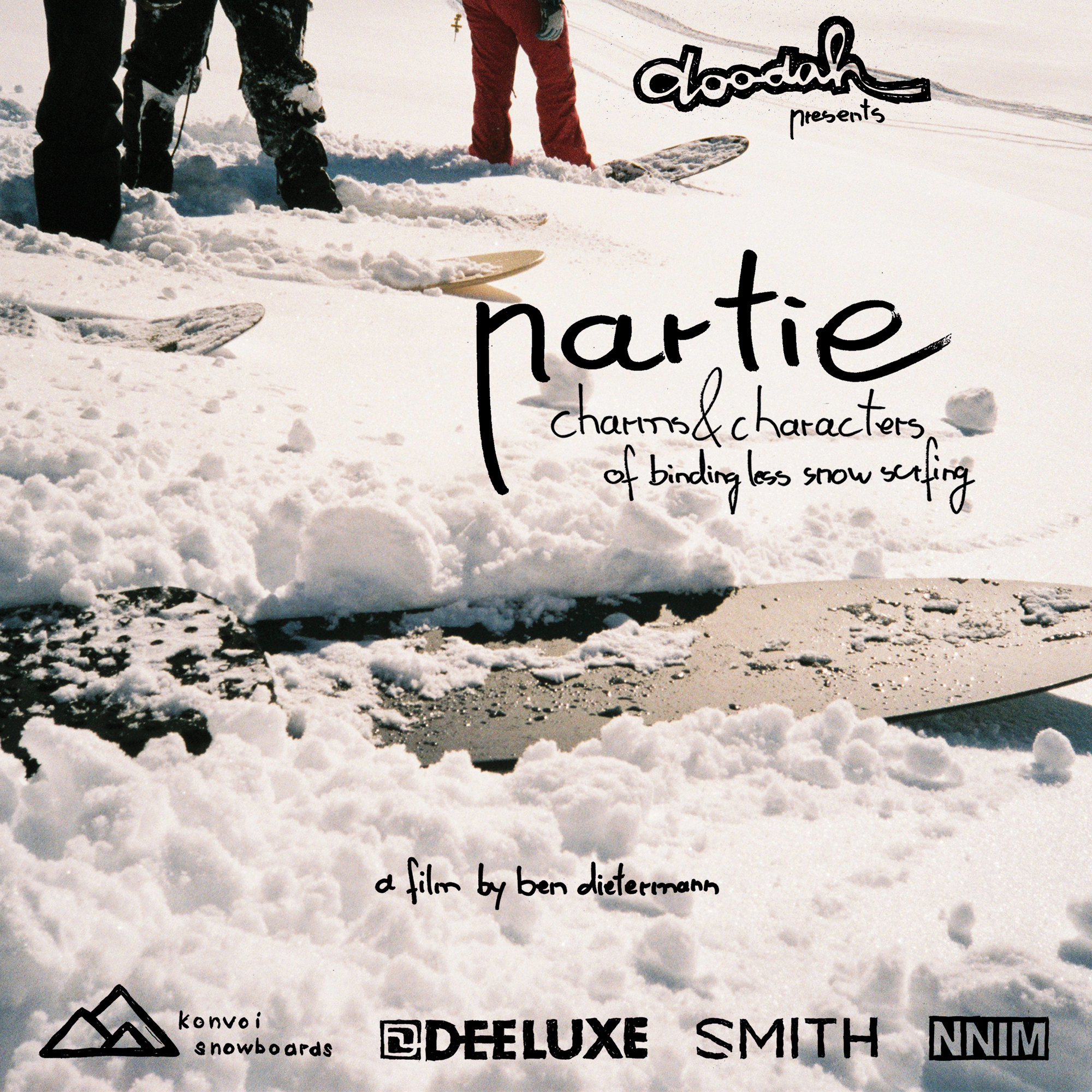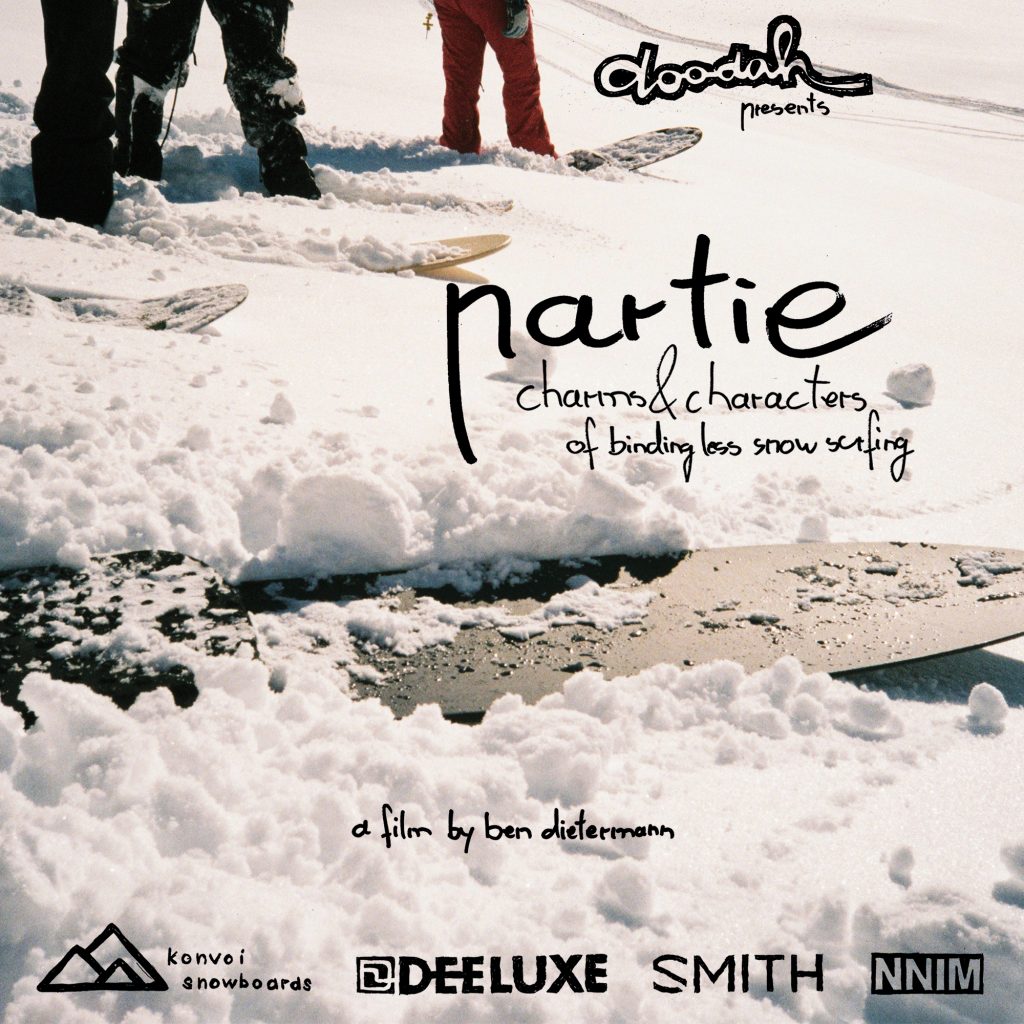 Cast
Ben Dietermann

Noa Bury

Didier Balzaretti

Oliver Milon Favre

Scott McKay
#offpistentour
Tourtermine 2021
Zell am See-Kaprun

20:00-23:00
Schloßstraße 55

Zürich

20:00-23:00
Heinrichstrasse 269

Engelberg

20:00-23:00
Bahnhofstraße 16

Wolfurt

20:00-23:00
Wälderstrasse 5

Stuttgart

20:00-23:00
Königstraße 20

München

20:00-23:00
Am Bavariapark 14

Rottach Egern (abgesagt)

20:00-23:00
Nördliche Hauptstraße 35

Rottach Egern (cancelled)

20:00-23:00
Nördliche Hauptstraße 35

Garmisch (abgesagt)

20:00-23:00
Richard-Strauss-Platz 1A

Garmisch (cancelled)

20:00-23:00
Richard-Strauss-Platz 1A

Gaschurn (abgesagt)

20:00-23:00
Seilbahnstraße 87a

Gaschurn (cancelled)

20:00-23:00
Seilbahnstraße 87a

Schlanders

20:00-23:00
Via Corzes 97