Length
15 min
Language
French, German subtitles
Director / Production / Cut
Titouan Bessire
Production
Cast
Laurent de Martin, Fred Coudrec, Alex Chabod, Victore Daviet, Basile Bessire
Location
Region Dents du Midi, Switzerland
Simply beautiful, beautifully simple. That's how easy life can be. Although the action in "Simply" is of the very finest kind – just like the masterful direction, the great camera work and the brilliant soundtrack.
Behind this thoroughly smooth production are freeskier Laurent de Martin and filmmaker Titouan Bessire, two good friends of the FFF. In 2020 they showed their movie "From Switzerland With Love by Region Dents du Midi". The new work is once again set in their home region of French-speaking Switzerland.
This time they convince us with a film that is partly staged in traditional 8 mm optics. Once again, the camera follows Laurent's variate skiing talent: from touring and big mountain to fat tricks in the powder and childlike fun the slushy spring snow. He is joined by a handful of friends who also shine with style and playfulness.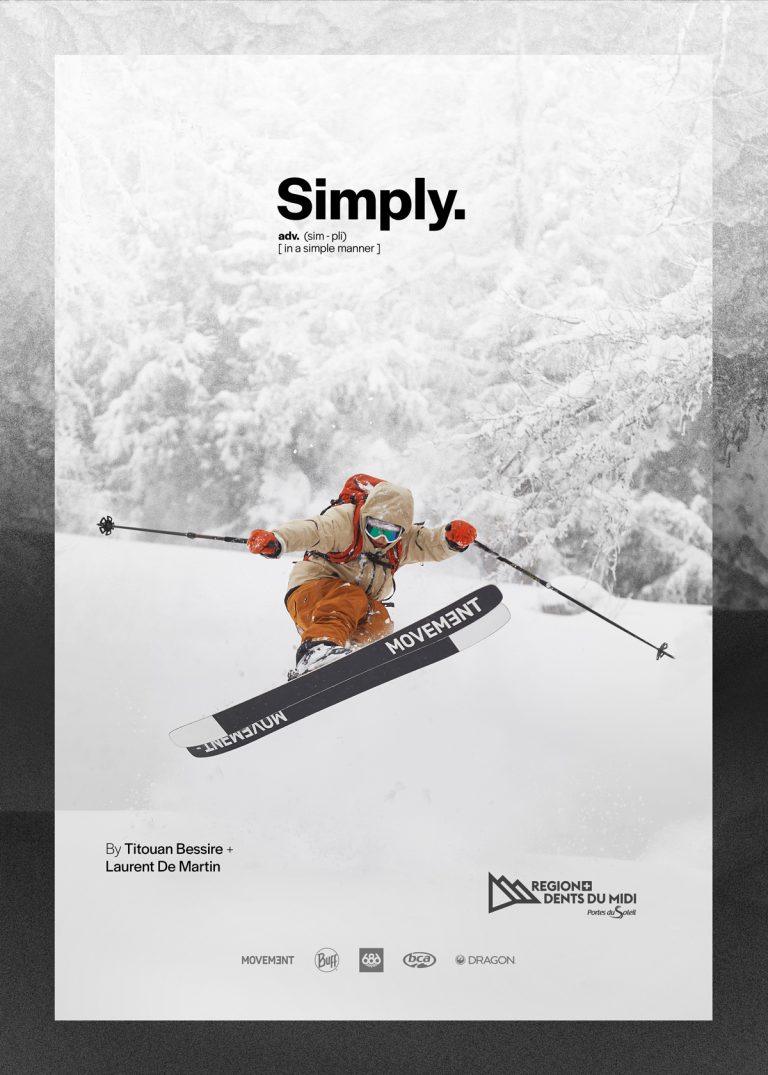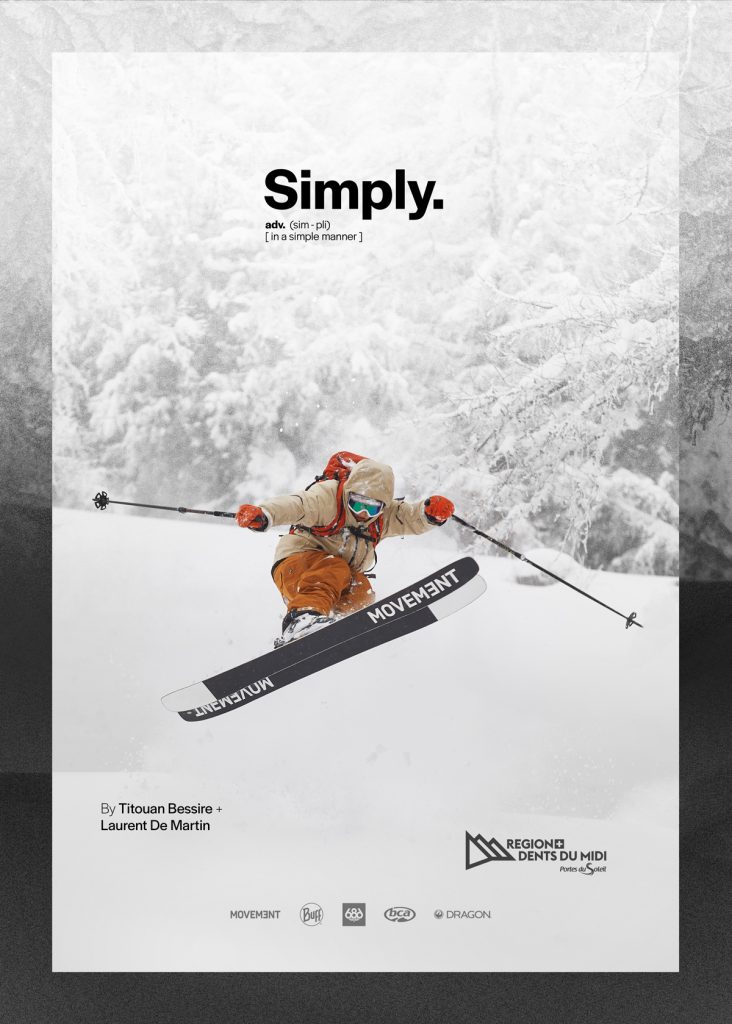 Cast
Laurent De Martin

Fred Couderc

Alex Chabod
www.ruediflueck.ch

www.ruediflueck.ch
#offpistentour
Tourtermine 2021
München

19:00
Mathäser Filmpalast

Frankfurt / Main

20:45
Kino Harmonie Frankfurt

Jena

20:15
Kino im Schillerhof

Dresden

20:30
Zentralkino Dresden

Aschaffenburg

20:15
Casino Aschaffenburg